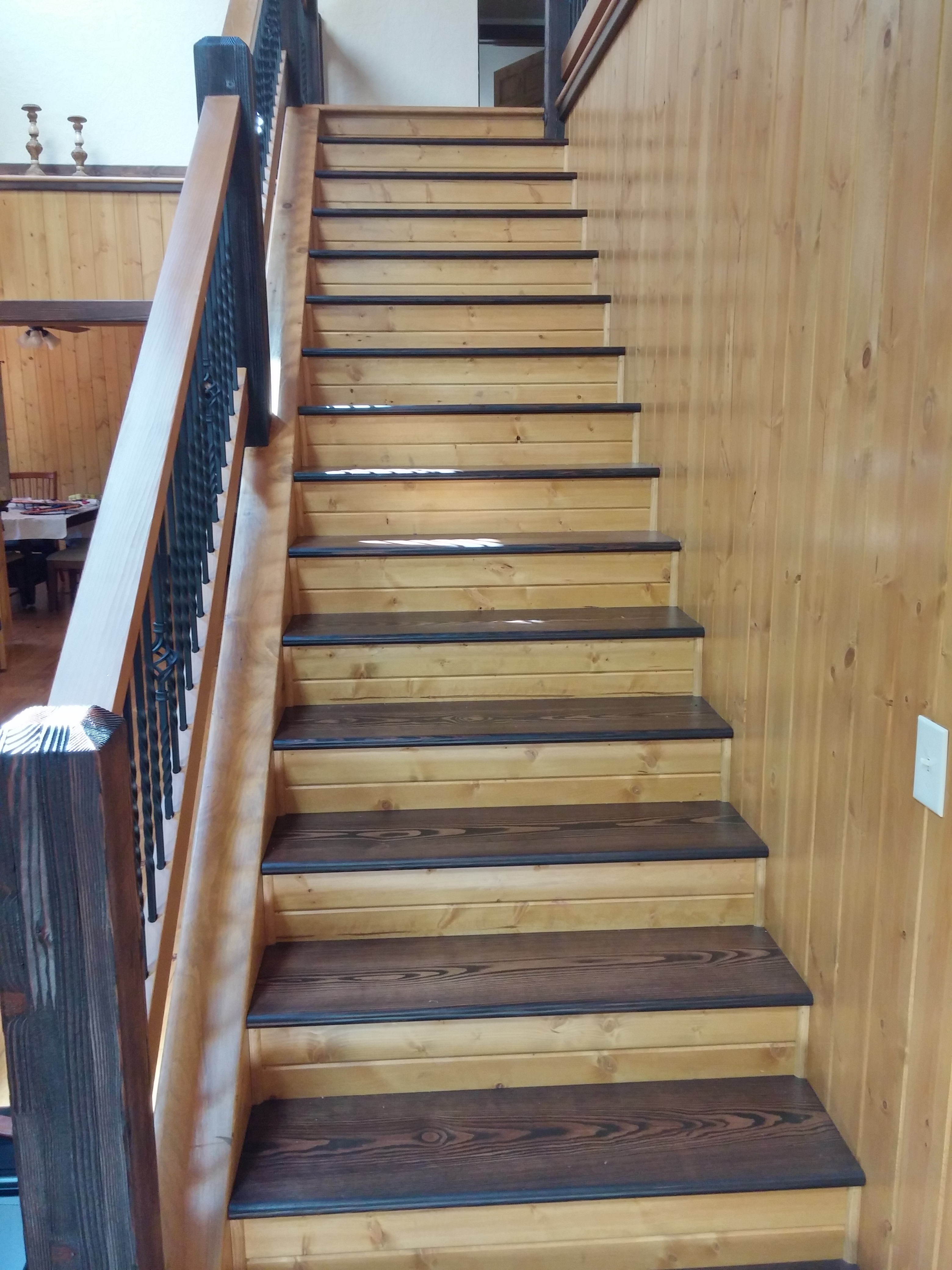 Do You Have a Beautiful Wood Staircase and Railings In Your Home?
WoodTeks LLC specializes in sanding and refinishing wooden stairs and railings.
Wooden staircases and railings are a great way to give any home or cabin a natural, yet rustic look.  With a staircase receiving heavy foot traffic, scratches and small knicks in the wood are quite common.  The railings are also subjected to the oils from peoples hands grabbing them and will eventually cause the wood to look oily and dark in some places.
WoodTeks LLC is a wood refinishing and restoration contractor based out of Jonesville, NC.  We specialize in the refinishing and restoration of wooden staircases and wooden railings for homeowners in North Carolina.  We can remove the scuffs and scratches so your hardwood stairs look beautiful once again.
Wooden Staircase and Railing Refinishing North Carolina
Wooden staircase sanding and refinishing
Wooden staircase staining
Wooden railing sanding and refinishing
WoodTeks LLC can refinish most staircases and railings within a day or two depending on the size of the staircase and how much sanding will be required.
If you'd like to have your wooden staircase or railings refinished please give us a call or use one of our contact forms and we'll get right back to you.