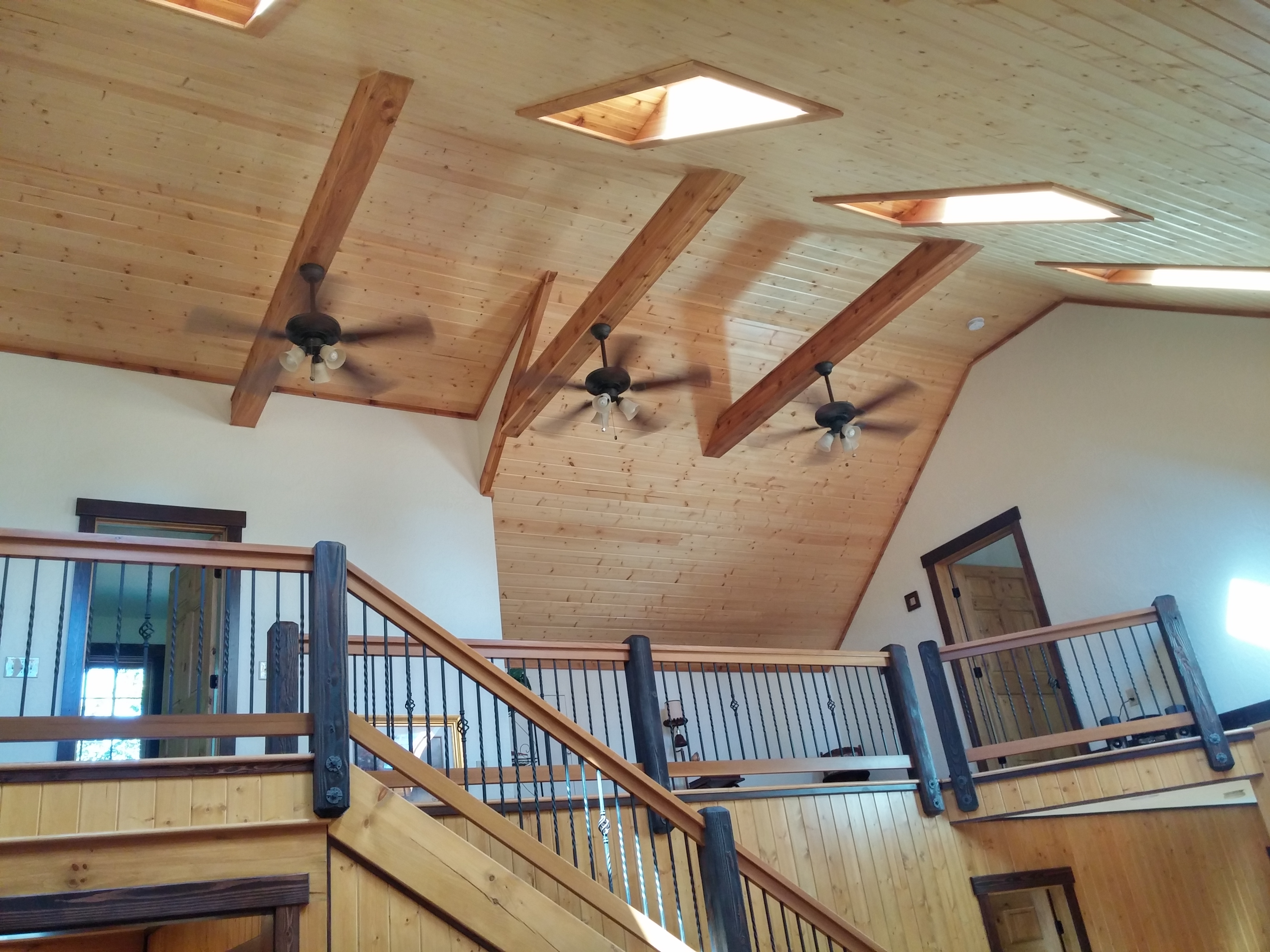 Interior Wood Staining is a great way to make your interior wood decor really stand out. Staining brings out the natural elegance of your wood structure, cabinetry and trim within your home. Not only does it make the wood look great by changing the color and enhancing the natural grain,  but after we've applied a varnish over the stain it also protects your wood from mold, mildew and other effects of aging.
Because trees are a natural product, different woods will react differently to the various stains and techniques, even if it's the same type of wood.  WoodTeks LLC has extensive experience working with interior wood stains and varnishes and we can help you with professional recommendations on what will look the best in your home.
Working with natural wood is labor intensive because the surface must be carefully sanded and prepped before any staining can occur.  Any imperfections in the wood will need to be repaired or they will be easy to spot after the work has been completed.
WoodTeks LLC provides quality interior staining services for homeowners in the North Carolina area.
We Can Provide Interior Staining For The Following:
Custom Cabinets.
Bathroom Vanities.
Custom Wood Furniture.
Custom Wood Trim & Moulding.
Wood Panelling.
Restaurant Wood Decor.
Hotel Wood Decor.
If you are looking for painters you can trust to complete some staining or varnishing work in your home  then let WoodTeks LLC come out and have a look at your project and submit a competitive estimate for you.