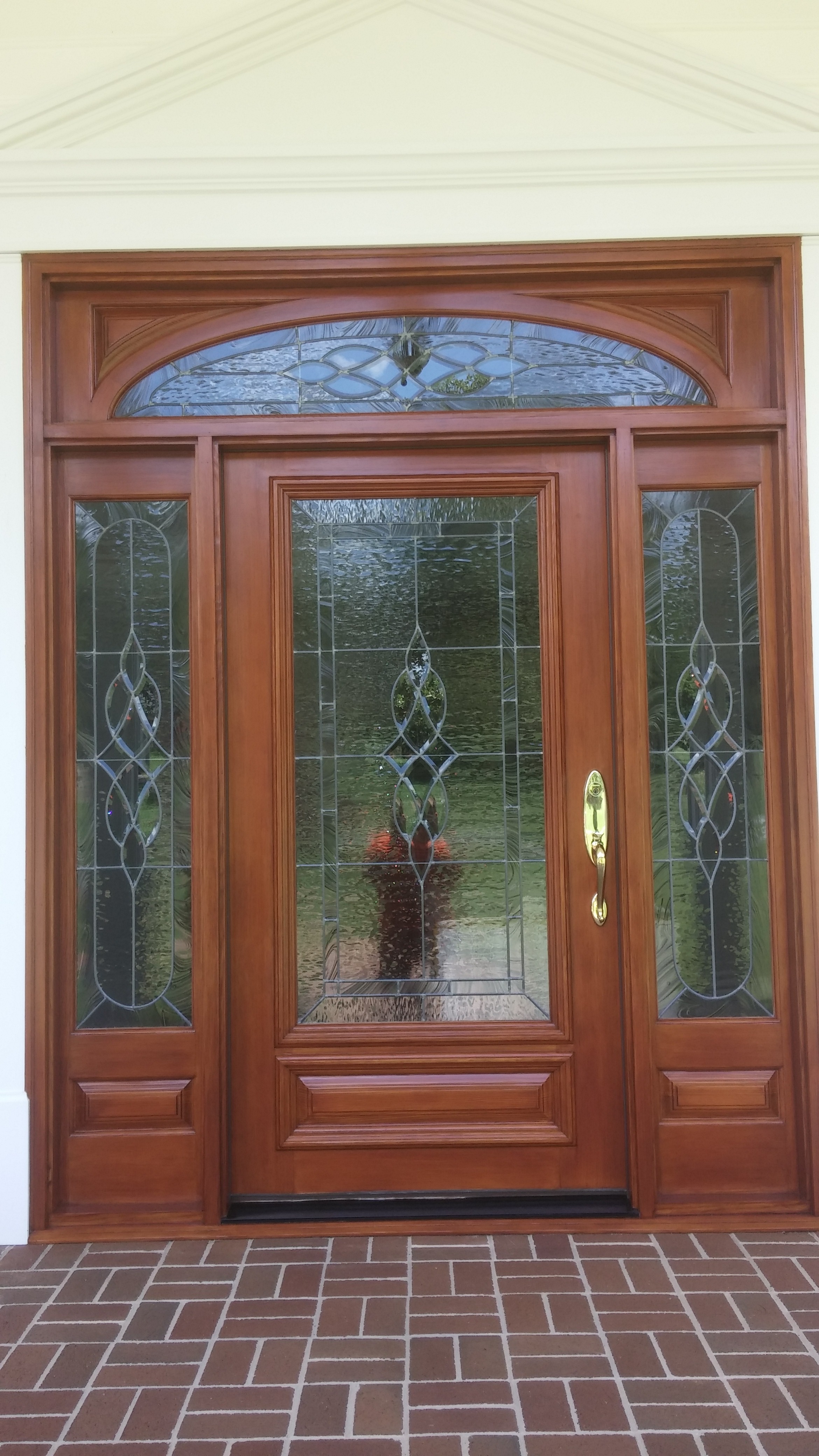 Do You Have Wood Front Door or Entry To Your Home?
If it's dull, faded and looking worn we can restore it for you!
WoodTeks LLC can solve your problem by refinishing, restaining or repainting the front door on your home.  We can chemically strip any finish and make your door look like the day it was made!  There are several different colors and 2 companies that produce excellent stain choices.  We'll work with you to come up with a few good choices so you can narrow it down.
It's a such a small home improvement project that can make an immediate impact in how you and others perceive your home.  Besides the initial outside of your home the front entry door is one of the first things people see when they come to your home.  This is an especially valued service for those looking to sell their home and want to make minor (but visible) improvements without spending a fortune.
Unlike painters we specialize in wood care.  We use specialized products that are designed for wood care professionals, products that don't come from your local paint supplier or big box store.  One of the most common problems that we see is painters that either use inferior products or seal the wood up so that it can't breathe, or both.  Exterior wood is susceptible to a number of different things that interior wood isn't.  To understand what finish to use you have to understand the characteristics of wood in nature.  We use products that not only look gorgeous but preserve the wood and don't leave you the nightmare of a cracking and peeling front door.  With periodic maintenance your front entry door will always look good and be easy to maintain
Front Door Refinishing Includes:
In most cases remove door from hinges
Removal of door hardware(we can also install new hardware if you choose)
Chemically strip ANY finish getting the door back to original new condition
Sanding entire door to the specified grit to remove imperfections and make the door look brand "new"
Repair or patch nail holes and cracks
We wipe everything down to remove all contaminants and sanding dust
Masking of all areas not to be stained or painted.
Priming of surfaces if required.
Staining or painting  of surfaces.
Final cleanup.
Re-hang door