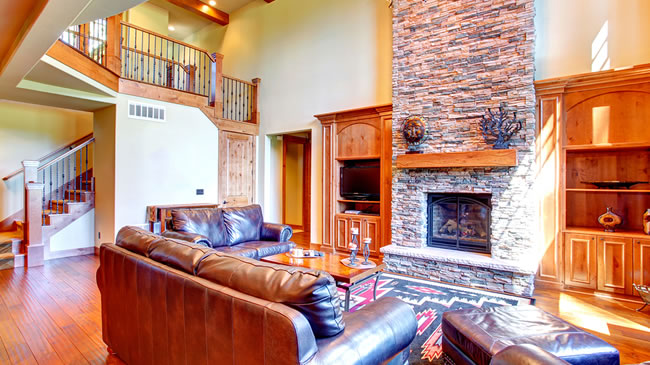 Staining and Varnishing Your Wood Trim Makes Your Interior "Pop"
WoodTeks LLC specializes in staining and finishing interior wood trim.
If your home has wood trim around windows and doorways or wood crown moulding and baseboards you can either paint it or stain or varnish it.  Most homeowners with decorative wood trim would prefer to keep the natural appearance of their wood but maybe they'd like to change it's shade or tint.  This is where stains, glazes and varnishes really shine as they can help you get that perfect contrast between your trim and your floor, walls or ceiling.
If you're building a home or a general contractor we offer prefinishing services for all wood trim and doors.  Prefinishing gives the absolute best final finish.  We can either prefinish on-site or do it at our shop.  Depending on what type of look you're going for we can rub out the trim and doors to create a masterpiece.
WoodTeks LLC is a wood refinishing and staining contractor based out of Jonesville, NC.  We specialize in the removal, refinishing and replacement of wood trim around windows, doors as well as baseboards, crown moulding and other wood trim.  We restore the richness to your wood trim.
Wood Trim Refinishing and Staining North Carolina
Staining Wood Trim Around Windows
Staining Wood Trim Around Doors
Sanding Wood Trim
Replacing Wood Trim
Staining Wooden Baseboards
Staining Wooden Wainscotting
Prefinishing of New Wood Trim
If you'd like to restore the beauty back to your wood trim or accents within your home then give WoodTeks LLC a call today or fill out our email form and someone will be in touch with you shortly.